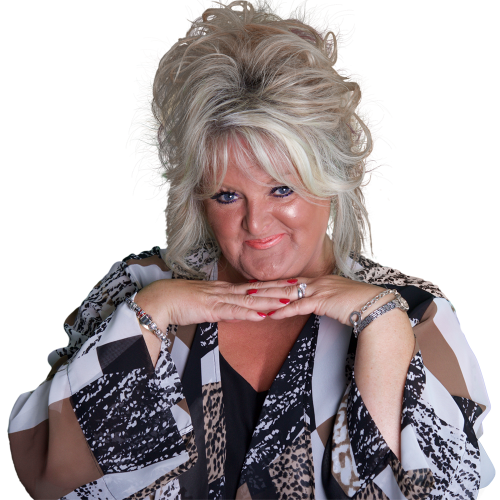 Welcome To The Official Website of Paula Obrien Psychic Medium
Thank you for taking the time to visit Paula Obrien Psychic Medium official website. Here you will find all Paula's tour dates and all the information you need. You can easily find Paula's  TOUR DATES and search for your local event. You are also able to subscribe to Paula's NEWSLETTER to receive updates on new events or social media activity.
Paula has just announced my tour taking her through to November and as always Paula is humbled that you have taken the time to visit her website and supported us on our journey to help heal broken hearts.
Paula Obrien Psychic Medium is a mum to 4 children, a wife and a psychic medium. She discovered that she had something special around the age of 2 and her gift developed from
there. Paula wouldn't be doing what she is doing today if it wasn't for the fans coming along to her shows and posting constant messages of support. After a series of SOLD OUT UK events Paula cannot wait to see you all at future events.
[rev_slider_vc alias="PaulaCrowd"]
October 26 @ 7:30 pm
-
10:00 pm
November 16 @ 7:30 pm
-
10:00 pm
November 25 @ 7:30 pm
-
9:30 pm
December 7 @ 7:30 pm
-
10:00 pm
December 16 @ 7:30 pm
-
10:00 pm
Jul 26, 2021
Angel sent from Heaven
I have no clue where to begin... Paula was sent to me Oct 2008 actually found surprisingly in a little town in Scotland.. I had just gotten off the plane from Florida and all american girl, lost at 34 about to have a beautiful baby boy. Clueless to what was in store in my life, I had a reading with Paula she gave so much light on my life and guidance.. Now it is 2021 ... I lost my dad Oct 2020 and my Husband Jan 2021 and Paula has been my piece of heaven her words her way have given me light in the situation... I am back in the states have been since June 2009. The connection she has given me to my love ones is beyond words. All thought the hurt is there from losing them and the daily emotionally roller coasters are there. I get more peace and she helps me fill my heart with joy to look up to the next day. Paula, I want to thank you from the bottom of my heart .. For sharing your amazing gift with me. With Love Always Kim xoxoxox
Jun 16, 2021
Amazing
I had the pleasure of a zoom call with Paula last night . My mum came through and Paula told me things that no one has ever known. I laughed and cried but i was left with a peaceful feeling. I rtink now i can start the process of healing myself. Paula was open and very honest and says it to you straight. This was the best reading i have ever had and cant thank Paula enough. Highly recommended ⭐⭐⭐⭐⭐