SOLD OUT!! Paula O'Brien Presents A Day of Love – Monday 11th of December 2023
December 11 @ 9:30 am

-

4:00 pm

£150.00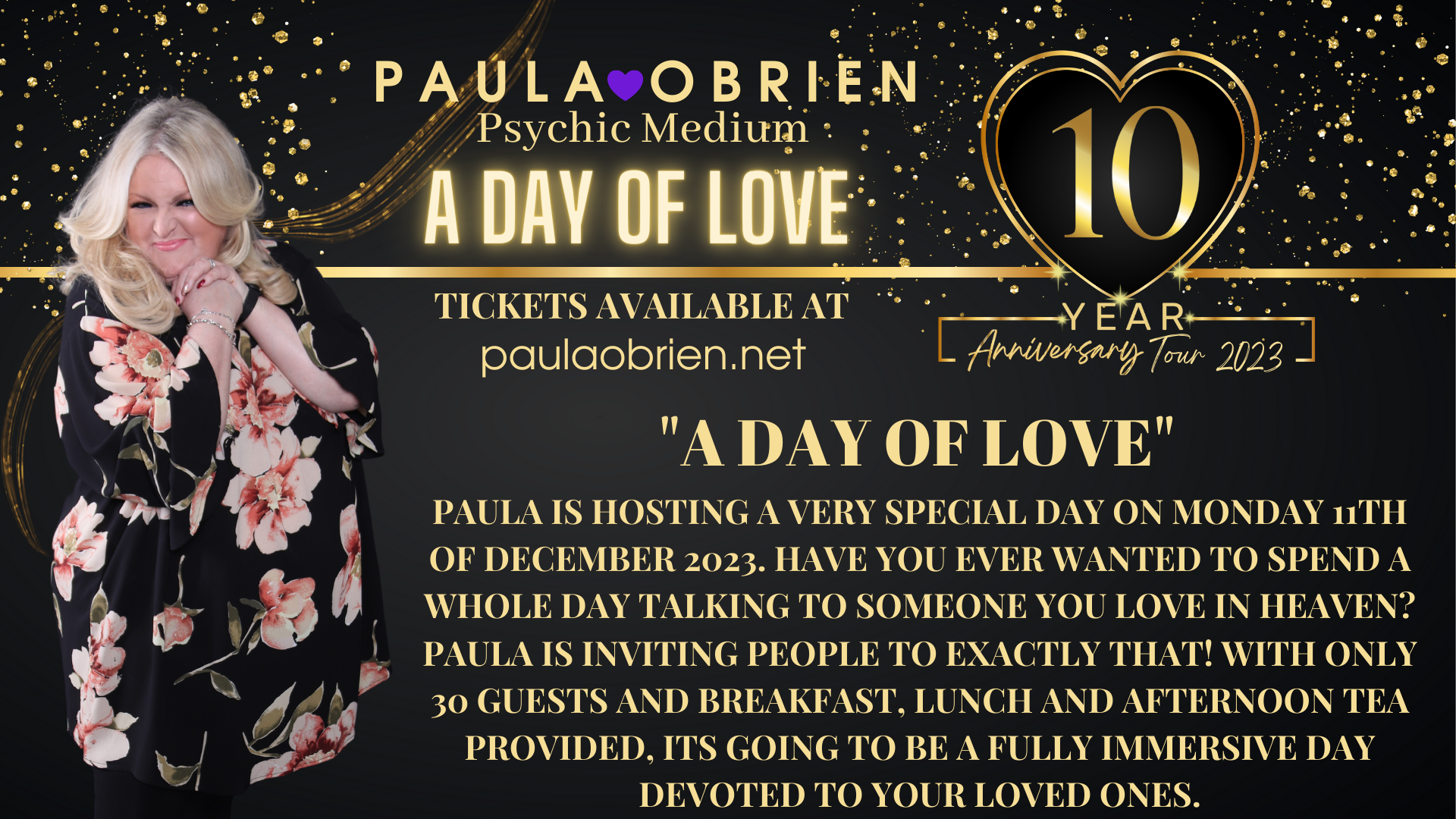 A Day of Love
Monday 11th of December 2023
Balbirnie House Hotel, Glenrothes 
9.30am – 4pm
Have you ever wanted to spend an entire day again with someone you love who is in heaven?
Paula is inviting people to join her for exactly that!
With 25 guests only at this unique event, it's going to be a fully immersive day devoted to your loved ones.
A day to do nothing else but talk about your loved ones, Paula will connect all day on and off with your family members.
You can bring photos and clothing or jewellery of theirs, you can spend all day bringing back memories and sharing the joy & the grief in a very unique way. 
We will share breakfast and lunch and afternoon tea and get lost in heaven for a day ……..just us and your angels.
I've wanted to do this for such a long time and have an immersive day of connections , in a very intimate setting. 
So many times Paula wished she had longer to talk with you and your special loved ones, this is that day! 
Can you imagine anything more beautiful…