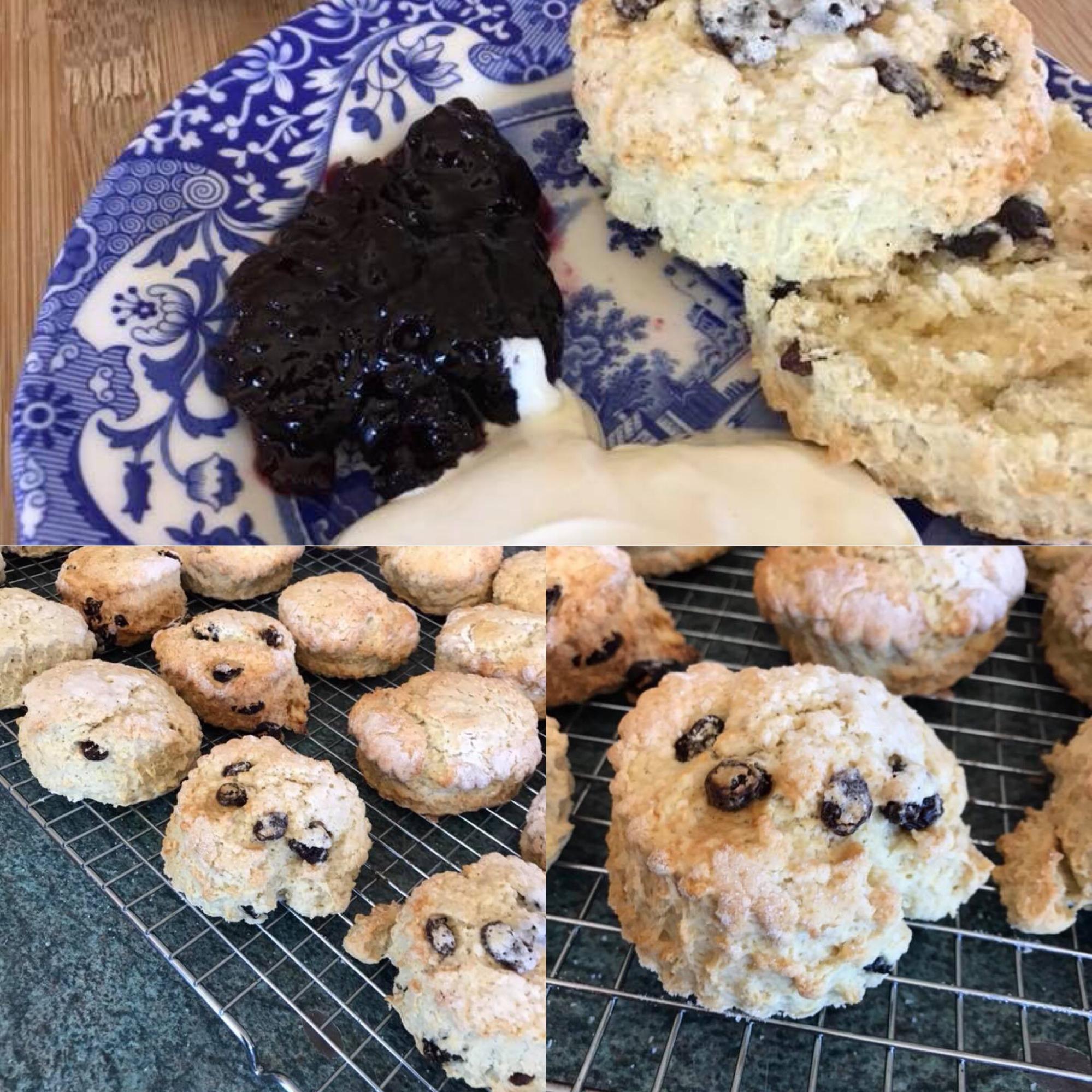 This recipe has been in my family for as long as I can remember. It was my nans' and then my mums' and now mine to share with you all.
This makes very large scones and a large batch .  You can however simply half the ingredients if you want smaller ones or fewer of them. They do keep in an airtight container for a few days and all you need to do is just plop them back in the oven to crisp up.
Ingredients
250 g butter

1000g self raising flour

130 g castor sugar

2 tsp baking powder

2 eggs

400 ml milk

150 g raisins ( optional)
Preparation
Set oven to 180  degrees or 160 fan ; gas mark 4

Flour a baking sheet and a surface or cutting board

Rub together the butter and the flour and the baking powder until it resembles breadcrumbs.  I prefer to keep my butter out of the fridge for an hour to make it easier to work into the flour.

Mix through the sugar and if you want to at this stage add the raisins if you wish. My kids are not keen on raisins but Jess and I love them !

In a separate jug mix the eggs and the milk until thoroughly blended

Make a well in the dry ingredients and then add the milk and egg

Now get dirty ! With your hands form into a big enormous ball !  You may wish to flour your hands before this

On a pre floured surface take this enormous ball and place it on the flour and then roll out with a floured rolling pin

The thicker you leave it the larger the scones ~ I usually roll it out to about and inch and a half .

Place scones on baking sheets and milk the top of them and sprinkle extra sugar over the top

Place in the oven for around 15 mins until golden and watch those babies rise !
Tips
Sleeve to cool for a few minutes and eat warm served with lashings of butter and jam and cream .  Can be kept for a few days and then heated back up in the oven.
You could add a variety of things such as candied fruit or sultanas or even sprinkle with a little cinnamon . The list is endless
Hope you enjoy these little pieces of heaven
If you make them tag us on Instagram !