HAPPINESS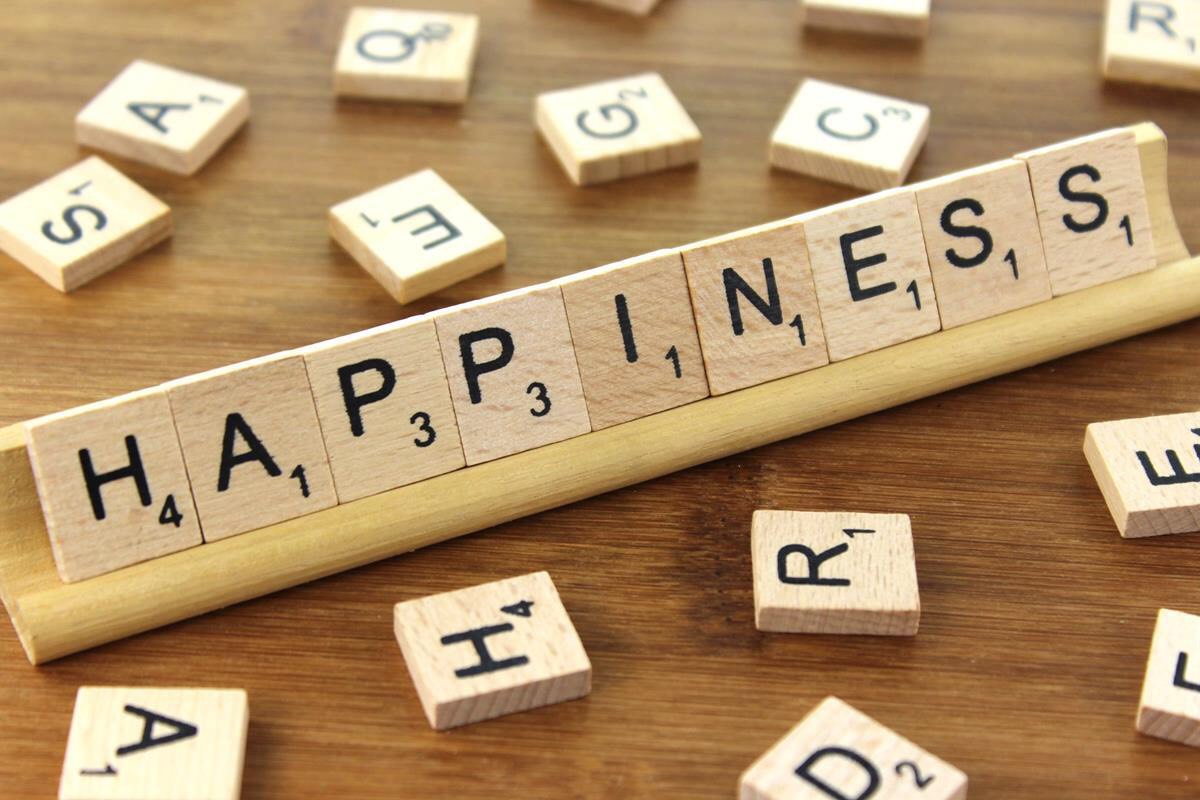 When I do my live feeds one of the most frequently asked questions during these events is " when will I be happy ?"
My answer to a degree remains the same …..happiness is a state of mind . It is not something that can be bought or given. Certain situations can make you happy and yes if someone gave me a million pounds I'm sure I would grin a little. But would it make me happy ? In a word NO. You cannot look to someone else to make you happy it has to come from within. Looking for happiness in other people is wrong and will only be short lived. This state has to be within the very core of your own being. It can't be found in "stuff " or objects , it can't be found in money or friends or work. Certainly all of that can help you achieve a happy thought for a while.
Imagine being stripped back of all your things …..no objects , no trappings of wealth or possessions. On a deserted island with you and your family. What is there then to give you that happiness? Your entire world would change and the things that you previously thought would make you happy suddenly are not in the game anymore. You might find happiness in catching a fish for tea or simply for being alive!
I have noticed that we always seem to look for happiness in far off events , i'll be happy when I've lost weight , or ill be happy when my kids go back to school, i'll be happy when the house is finished etc etc etc
What about with today ? Right now ? This moment ? Can we not be happy right now?
Why do we have to put such emphasis on things and other people to give us that boost? It seems unfair and hard work if you ask me.
I was always taught to take the path of least resistance. Go with your heart. No matter what troubles us right this second we can still be happy within yourself.
Our mind is the place for happy to evolve. Those happy transmitters that ooze throughout our body begin there. Doing things that help with this contentment is vital but it doesn't have to be anything of grand proportions. Simple things that are uncomplicated are the key. Simple thoughts that make you happy.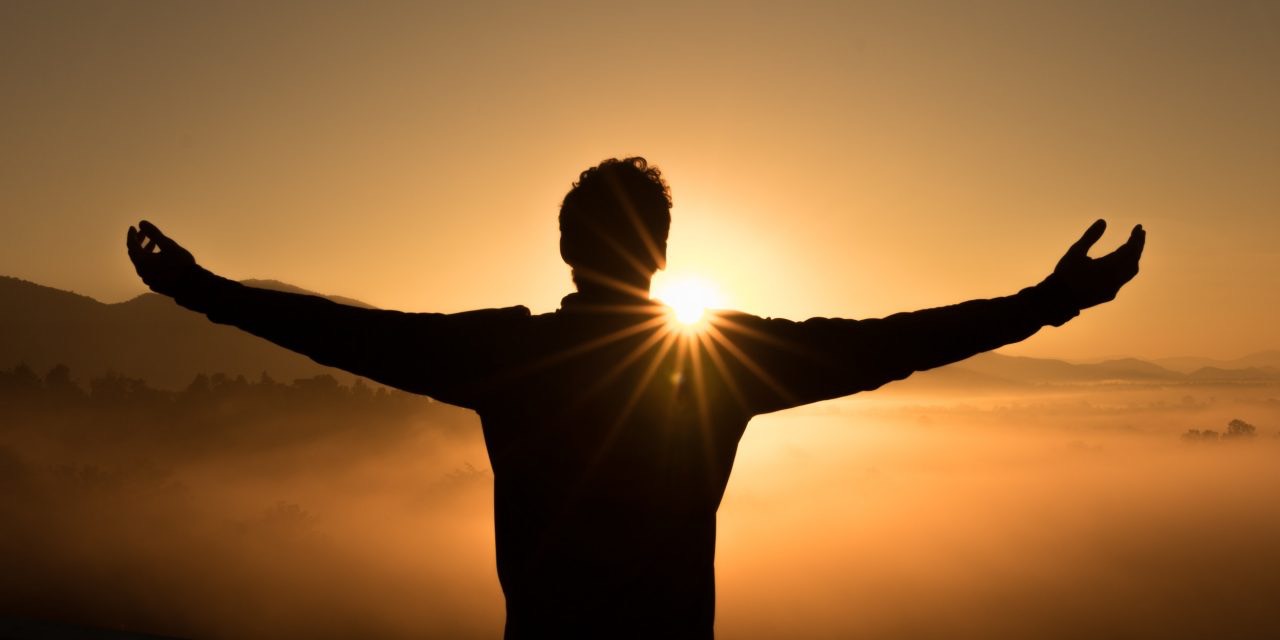 Forbes magazine recently wrote about the 10 things that happy people do ; Here they are below . Do you do any of them ?
https://www.forbes.com/sites/travisbradberry/2017/02/14/ten-habits-of-incredibly-happy-people/#9c4463611ba7
1. They slow down to appreciate life's little pleasures.
By nature, we fall into routines. In some ways, this is a good thing. It saves precious brainpower and creates comfort. However, sometimes you get so caught up in your routine that you fail to appreciate the little things in life. Happy people know how important it is to savor the taste of their meal, revel in the amazing conversation they just had, or even just step outside to take a deep breath of fresh air.
2. They exercise.
Getting your body moving for as little as 10 minutes releases GABA, a neurotransmitter that makes your brain feel soothed and keeps you in control of your impulses. Happy people schedule regular exercise and follow through on it because they know it pays huge dividends for their mood.
3. They spend money on other people.
Research shows that spending money on other people makes you much happier than spending it on yourself. This is especially true of small things that demonstrate effort, such as going out of your way to buy your friend a book that you know they will like.
4. They surround themselves with the right people.
Happiness spreads through people. Surrounding yourself with happy people builds confidence, stimulates creativity, and it's flat-out fun. Hanging around negative people has the opposite effect. They want people to join their pity party so that they can feel better about themselves. Think of it this way: If a person were smoking, would you sit there all afternoon inhaling the second-hand smoke? You'd distance yourself, and you should do the same with negative people.
5. They stay positive.
Bad things happen to everyone, including happy people. Instead of complaining about how things could have been or should have been, happy people reflect on everything they're grateful for. Then they find the best solution available to the problem, tackle it, and move on. Nothing fuels unhappiness quite like pessimism. The problem with a pessimistic attitude, apart from the damage it does to your mood, is that it becomes a self-fulfilling prophecy: if you expect bad things, you're more likely to experience negative events. Pessimistic thoughts are hard to shake off until you recognize how illogical they are. Force yourself to look at the facts, and you'll see that things are not nearly as bad as they seem.
6. They get enough sleep.
I've beaten this one to death over the years and can't say enough about the importance of sleep to improving your mood, focus, and self-control. When you sleep, your brain literally recharges, removing toxic proteins that accumulate during the day as byproducts of normal neuronal activity. This ensures that you wake up alert and clear-headed. Your energy, attention, and memory are all reduced when you don't get enough quality sleep. Sleep deprivation also raises stress hormone levels on its own, even without a stressor present. Happy people make sleep a priority, because it makes them feel great and they know how lousy they feel when they're sleep deprived.
7. They have deep conversations.
Happy people know that happiness and substance go hand-in-hand. They avoid gossip, small talk, and judging others. Instead they focus on meaningful interactions. They engage with other people on a deeper level, because they know that doing so feels good, builds an emotional connection, and is an interesting way to learn.
8. They help others.
Taking the time to help people not only makes them happy, but it also makes you happy. Helping other people gives you a surge of oxytocin, serotonin, and dopamine, all of which create good feelings. In a Harvard study, employees who helped others were 10 times more likely to be focused at work and 40% more likely to get a promotion. The same study showed that people who consistently provided social support were the most likely to be happy during times of high stress. As long as you make certain that you aren't over-committing yourself, helping others is sure to have a positive influence on your mood.
9. They make an effort to be happy.
No one wakes up feeling happy every day and supremely happy people are no exception. They just work at it harder than everyone else. They know how easy it is to get sucked into a routine where you don't monitor your emotions or actively try to be happy and positive. Happy people constantly evaluate their moods and make decisions with their happiness in mind.
10. They have a growth mindset.
People's core attitudes fall into one of two categories: a fixed mindset or a growth mindset. With a fixed mindset, you believe you are who you are and you cannot change. This creates problems when you're challenged, because anything that appears to be more than you can handle is bound to make you feel hopeless and overwhelmed. People with a growth mindset believe that they can improve with effort. This makes them happier because they are better at handling difficulties. They also outperform those with a fixed mindset because they embrace challenges, treating them as opportunities to learn something new.
Bringing It All Together
Happiness can be tough to maintain, but investing in the right habits pays off. Adopting even a few of the habits from this list will make a big difference in your mood.
What other habits make you happy? Please share your thoughts in the comments section below, as I learn just as much from you as you do from me.