I am a little old fashioned in some respects and this article is not about judgement in any way , shape or form.   It is to explore how people form new beginnings in the wake of their loved ones death.
I have always said if anything happened to my Kev I could never love again but is that a lot to expect and can we honestly say that when we don't really know.   
I question this so many times in my head during my work.   I often get people who come to me for a reading in the very first precious weeks of their grief , when they have lost a loved one very recently and the pain is still extremely raw.     I feel their emotion and their grief and hear their statements on how they will never love again if it has been a partner or spouse they have lost .
I honestly at that stage believe that they never will and will spend a lifetime waiting to return to their loved one in heaven when the time is right.  However in so many of these situations the person comes back over the years for other readings and a vast majority of them have found new love. Whilst this is so lovely I'm always shocked given the emotion at the first reading.  Is this right or wrong ? Who are we to judge and should we move on and find new love in time.
Again I stress this is not a judgement of any kind.    At first it used to be mostly men that moved on with new love and then slowly over the years it has become women doing it too and in every single case , their partner , spouse has come through and said its ok and that they approved and has sent them the new "Friend".   
On the flip side of this I have had many people come through to tell their partner , loved one down here that they are actually forbidden from having a "Friend ".   And yes I had relayed this to them !! With a giggle as I can imagine that is what my Kev would do ………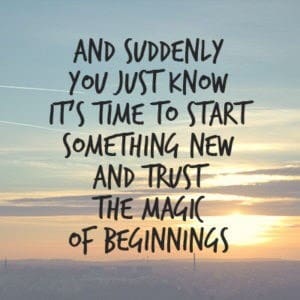 Are we meant to wait forever for them ?   Well many of these clients are young and certainly in the prime of their life and I know that loneliness is a huge issue for them.  Women tend not to go out so much on their own these days and many of them find having a friend to go for a meal or to the theatre or on holiday with just grows and blossoms into more and that for me is just perfect.   I've had clients who are so lonely that they literally beg for the Angels to come and take them across as they hate being on their own but love their loved one so much that they couldn't even contemplate having someone in their life.
I view it that we are not replacing them , that love was unique and rare and is simply incomparable to another .   I think they are making the most of this life and I know our loved ones want us to do that , however we can,
So it comes down to the individual and to their personal circumstances.  
New beginnings comes in all sorts of ways and it always delights me when in the wake of the loss of a child, Angel baby or miscarriage , a new baby is conceived.  How precious is that ! It happens so many times and I'm always delighted with this as it gives the family a positive view point amongst all the sadness. I have realised over the years that these chances, opportunities if you will are gifted from above….by your Angels .  They truly know best …..
On the total opposite side of the coin I read for a lady a few weeks ago who was in her 90's and her husband had crossed over 45 years ago and……she had NEVER met anyone else and never wanted too …..she was living her life to its fullest and just knew he would be waiting for her on the other side.
A lot of times the partners come through and inform me that they are there true soulmates of the people left here and will be waiting for them and that the choice is made by us …..who we want to spend eternity with is most definitely down to our choice .
Grief can make people do some strange things for sure and as long as you are happy with the choice , should it really be anyone else's business . I believe as long as it does not hurt anyone in the process you should be free to choose.
I can promise you that upstairs ( heaven ) are always there for us !   Cheering us on from the side lines…and if someone walks into your life maybe…just maybe you should think about it.   It may very well be heaven sent,
As for me , well I love Kevin and for many of you reading this will be thinking the same thing, but I do not think you know until something happens to you to make you be in that situation.   I hope I never am that is for sure.
I get told so many times that life is …well …for living and even in death we have to put one foot forward following another . In the fullness of time who knows ?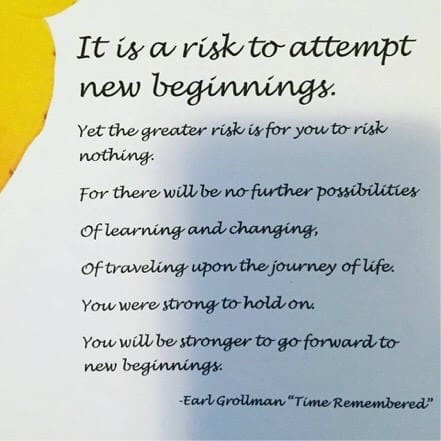 Of course new beginnings isn't just limited to relationships…..There is no one-size-fits-all timeline for healing from the loss of a loved one. The emotional tailspin leaves many people without a sense of direction. Finding healthy ways to express your feelings, through friends and others close to you, rather than internalizing and retreating inward is a critical step. Ultimately, coming to terms with your grief is a process that may take years.

Some people can't imagine moving after the death of a loved one, but others can't imagine living in the home that they shared for decades. However, you may discover that relocating and starting fresh is the best, healthiest option for you during the process of saying goodbye. Take the time you need before you make this major decision to move because adjusting to a new environment without the comfort and support of your loved one is hard, too.   A lot of my clients have moved out of the home they started with their loved one , especially so if the loved one passed away within the house. Others just could not imagine moving out of this home , mostly through fear of losing the memories that live within the walls.
Would you love again ?  Have you loved again ?
Drop us a line and let us know to be featured in forthcoming issues.
Love Paula