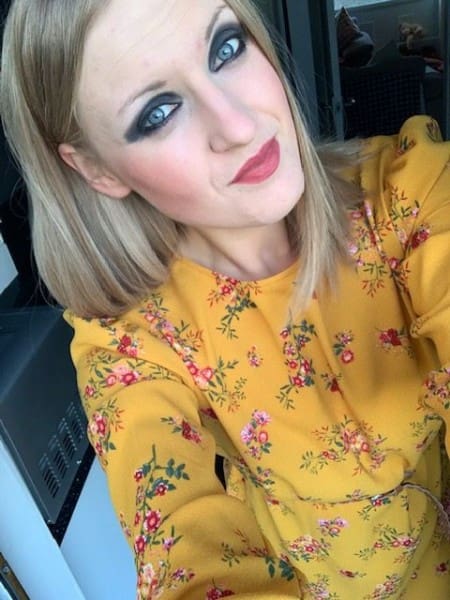 Hello! Time for a catch up and to see what things i've been doing and eating (always eating! Ha ha).
The past few weeks has been fairly busy in terms of touring, and we spent some of the time in England. We had such a brilliant week, it's always lovely to get away and meet the fans that come out time and time again when we visit their cities!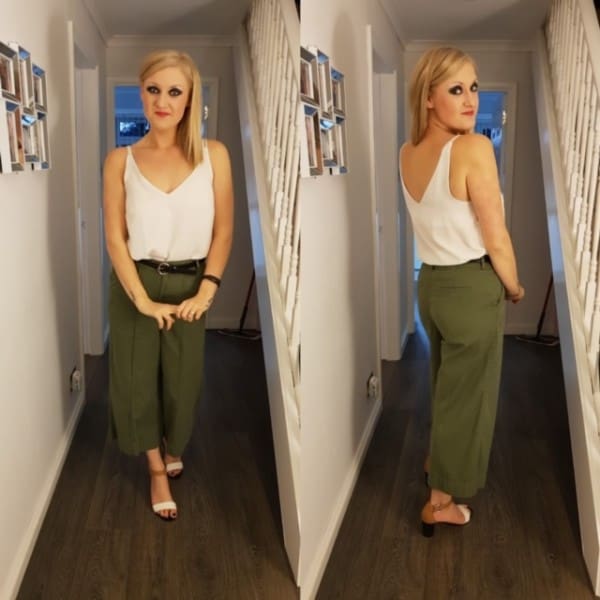 The week started off by going for a lovely family meal for my little sisters Birthday, I wore something completely different to something I would usually wear and I felt fantastic!
I'm realising more and more that sometimes you just have to break out of your comfort zone, you might even surprise yourself. I know I did. My head didn't fall off, I didn't get a rash… in fact I felt fabulous and confident!
The time came around again to pack up our suitcases and off we go for a week touring away…
We visited Cardiff first of all & as always Starbucks was my go to treat on the journey down as the drive always seems endless! The closer we get to Christmas I have really been enjoying a sprinkle of cinnamon in my usual Black Americano, it's lovely and really makes the drink feel like a Christmassy treat!
That being said i'm really not keen on the Starbucks Christmas cups this year! They seem to lack Christmas cheer, I see they're supposed to be Candy Cane esk but i'm not a lover of the design.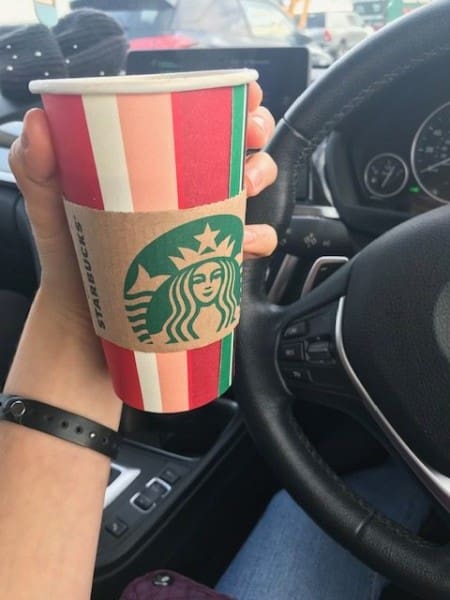 After our night in Cardiff we travelled onwards and upwards to Bristol and enjoyed a lovely night at the Radisson Blu hotel, this is one of my favourite hotel chains and we especially enjoy going down for breakfast the next day! Whilst down in Bristol, I like to check out some of the Hashtags on Instagram to see what's going on locally in terms of eateries, places to visit.
 I saw a post by a restaurant called Oowee Diner & even though I didn't get to visit in personally I took some inspiration home to make a healthier version of one of their Christmas specials. They were offering a Poutine type dish with the likes of Pigs in Blankets, Cheese, Stuffing, Cranberry sauce and Bacon on top. It looked beyond lush and I knew I had to try and recreate it healthily!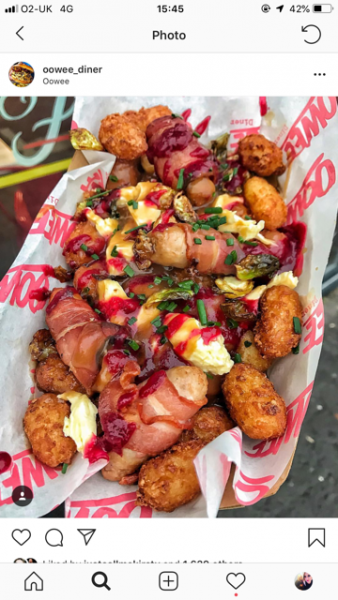 Just take a minute to appreciate their version… I mean… Look at it! It looks all kinds of lovely, festive and naughty!
I didn't waste anytime and after driving home from Birmingham where we had our other 2 events that week I was up and out the house first thing to go and do the shopping so I could play with this recipe in the kitchen!
Now I know my healthy version below doesn't look AS delicious as the original featured below, it was equally as tasty I promise, all whilst fitting with my eating plan and keeping me on track for a good loss for the week ahead.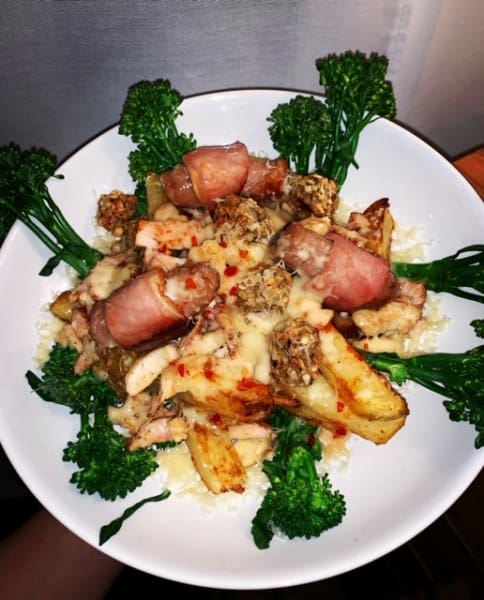 At the weekend I enjoyed some chill time, walking our dog Keith and taking in the sights and sounds of Edinburgh City Centre, something I rarely do as all my free time is spend doing 'doggy things' usually! We took Keith along with us and found a lovely dog friendly spot to eat. The Refinery on St Andrews Square was fabulous, the food was delicious and Keith enjoyed it equally as much as we did.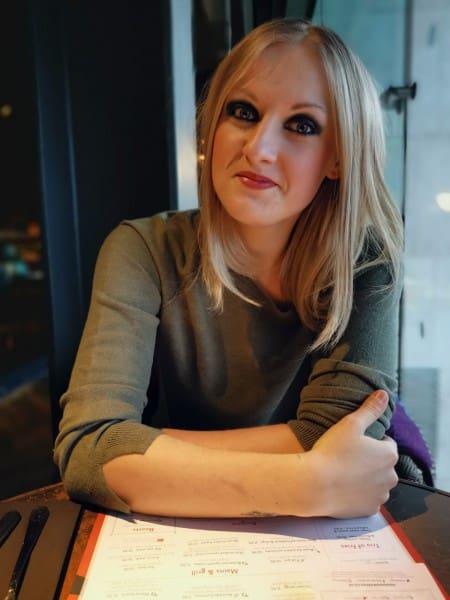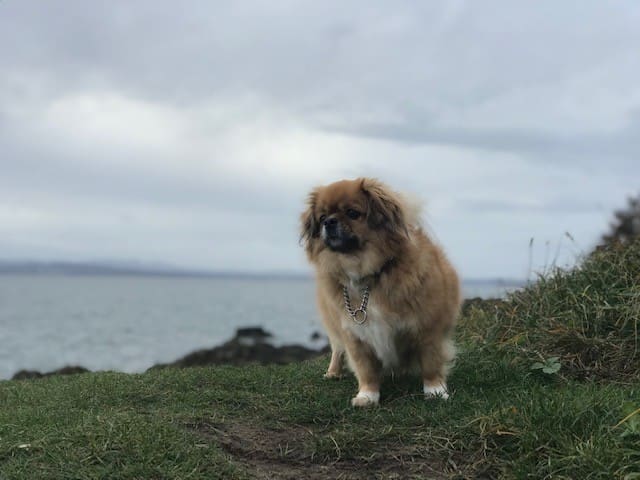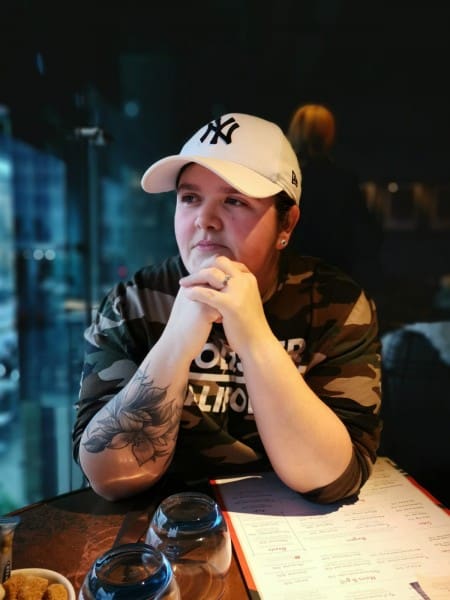 All in all this rounded off a lovely couple of days and back out we went on Monday morning to see what the week ahead was going to bring. As always, love & hugs until I ramble on my blog again!