This photo shows the wake of the ship. In all its glory, the ship speeds on and leaves this fantastic water trail behind it. It is important to note that this is the water the ship leaves behind after it has pushed its way through the majestic ocean it sails in. It is behind it for a reason, the wake does NOT power the ship. It has nothing to do with what the ship is doing now, merely left behind as a beautiful trail for us to see.
The wake is always behind us ~ never in front.  Yet so many of us spend much of our life looking at this seemingly insignificant trail and paying way to much attention to it for the rest of our days.
Imagine if the ship did this……constantly going in search of the water it left behind?  It would be going round in circles. How funny would that be? But yet we do it ALL the time……don't we?  
What is even funnier is that we add arms and legs to it and constantly state 'what if ' or 'if only' or even worse  "I wished I had"
You see the ship doesn't do that, it sails along and just pushed through its water and leaves the wake behind to just float away and be calm again once more just as it had once been.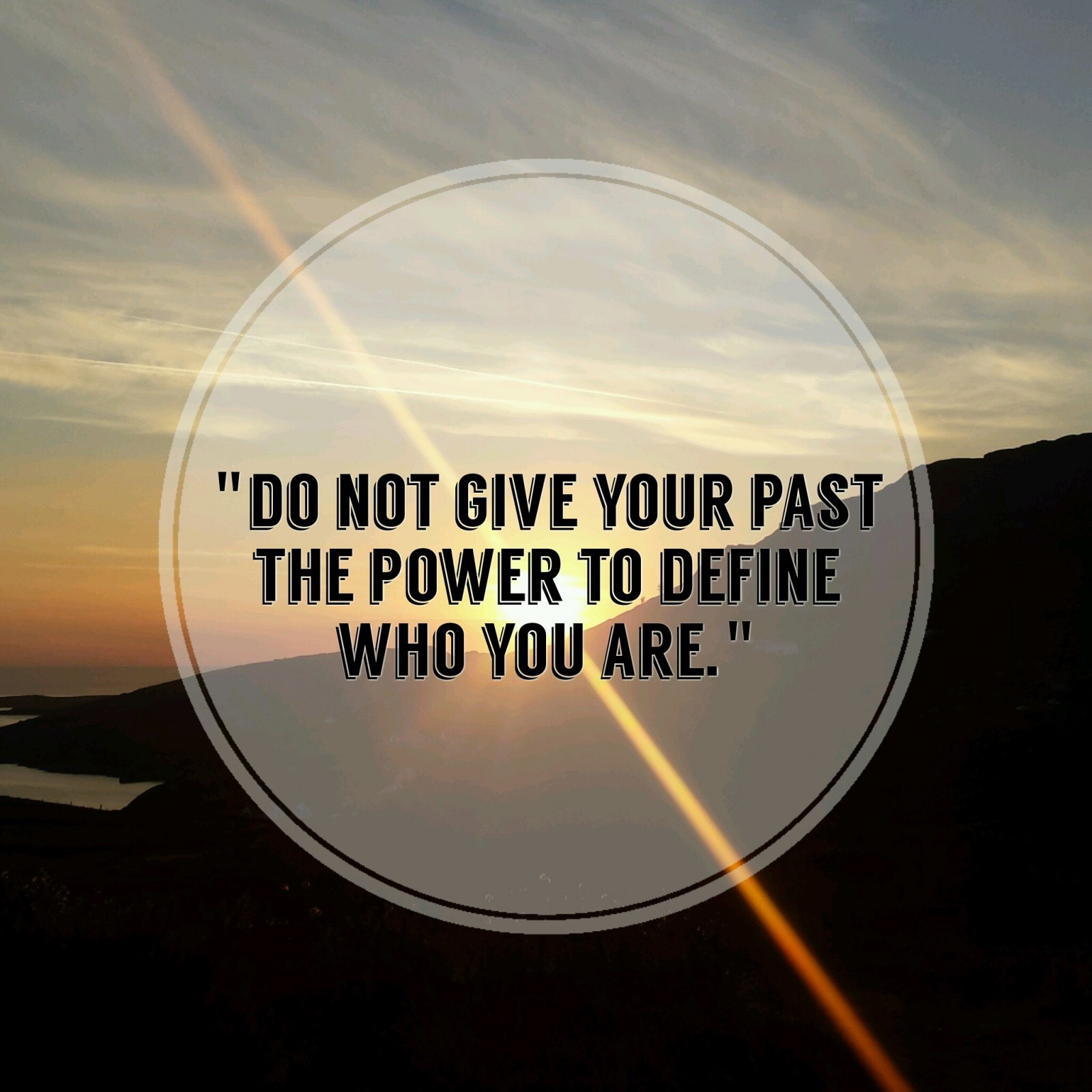 Our past doesn't define us, because the past is gone, it has happened and is only a memory. The only thing that is here is our present, this very moment now, not yesterday or even tomorrow and what we have chosen to be now is what really defines us.
In every sunrise, each new day, at any time, we have the opportunity to decide who we are going to be, to define who we want to be in that very moment. If you let your past situations define you, if you let others define you, if you let your past behaviours, thoughts and actions define you, if you let external circumstances and things out of your control define you, you will become their slave, but if you decide to be the best version of yourself right here, right now, regardless your past and the person you used to be, then you will become free from any attachment with your old self, having the possibility to be your true self.
how wonderful is that thought?   To renew yourself for who you want to be right now
The problem is when we fail to be the person we really are by the thoughts and beliefs we have put in our minds about who we are, condemning ourselves to be the person who we are not, for the rest of our lives. There is no greater agony than the one you suffer when you start to believe that you are the person that deep inside your heart you know you are not, repressing and hiding your full potential.  And we do this from our past, our wake, what has gone before us.
So be like the ship ……look back at the wake for sure, but marvel in its glory and allow it to just be …..
TODAY IS A NEW DAY, THIS MOMENT IS ALL WE HAVE!
REMEMBER THAT NOW
Lots of Love
Paula xx